Our History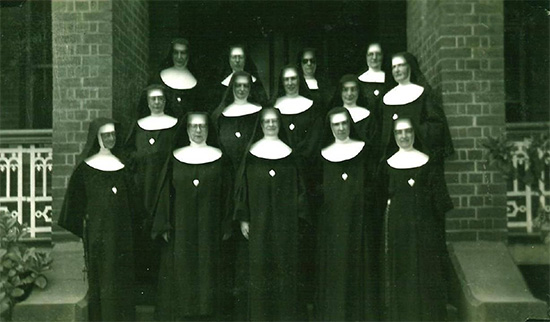 The Priory is more than just inspired shared and self-contained accommodation. This picturesque location is a wellspring of fascinating Beechworth history — teamed with modern-day romance and adventure.
Hallmarks of a noble history
Enriching people's lives and experiences — The Priory has made this an enduring legacy.
This Grand Establishment was the former St Joseph's Brigidine Convent and School.
Four Brigidine Nuns set out from Ireland and arrived in Beechworth in November, 1886, to establish the Convent School which then opened in 1887.
Between 1887 and 1978, the Convent operated both as a girls' boarding and day school, and later as a co-educational Secondary School.
Since then, The Old Priory has continued to offer educative school camp experiences for students in their formative years.
Our teacher and student feedback over the years, has always been the same; that "The camp experience at The Old Priory was great!".
They love the enormous building, the plentiful hearty food, and the warm helpful staff.
Many students return to The Old Priory as adults to relive fond memories of their school camp experience.